The Services Provided by Synergy Architecture
The measure of success of a company is how well it serves it's clientele. Synergy Architecture strives to provide our clients with the best and broadest range of services available in the industry.
The following is a list of some of our services: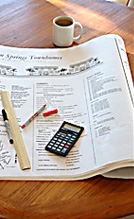 - Complete Architectural Services
- Project Programming
- Schematic Design
- Design Development
- Construction Documents
- Construction Procurement Services
- Competitive Bidding for Construction
- Negotiated Construction Proposals
- Contract Administration Services for Construction
- Design Build Services
- Site Evaluation Studies
- Legislative Advocate: Special Governmental Approvals
- Expert Witness
- Forensic Evaluation: Construction Defects
- Construction Defect Mitigation
- Historic Restoration
Copyright 2014 Synergy Architecture all rights reserved.